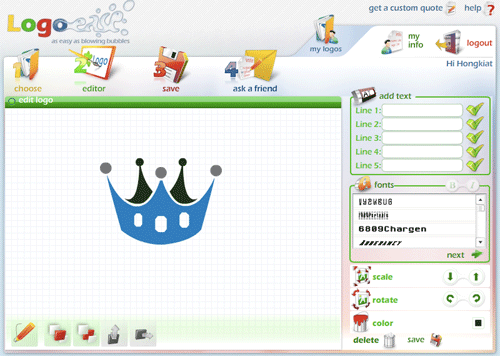 In need for an identity but not ready to pay for logo design yet? Try
LogoEase
.
LogoEase
is a web service that allows you to create logo for free. Whether you are looking for a business logo, or just intend to create a logo for your blog or personal site,
LogoEase
got what you need. When you are satisfied, just export your logo in high resolution image format – EPS, PNG, JPG and TIFF.
You are required to sign up an account before you can get started with logo designing. If you have no idea how your logo should look like, check out some pretty good
samples
other people had come out with.