10 Most Dangerous & Biggest Volcanoes In The World
Hey Readers, Here we have this interesting post about the top 10 biggest volcanoes of the world. This article will be really helpful for you people to know about the world's biggest volcanoes
Volcanic mountains are the opening in the earth's crust from which the hot LAVA or magma and gases escape from below the surface of the earth. Sometime Volcanic Mountains appear and erupt in a short time and on the other hand there are permanent volcanic mountains which erupt lava time by time and they are erupting LAVA for thousands of year, if we look back into history volcanoes had killed thousands of people and devastated hundreds of towns.
So let us take a look on these top 10 biggest volcanoes in the world.
10. Mount Pinatubo, Philippines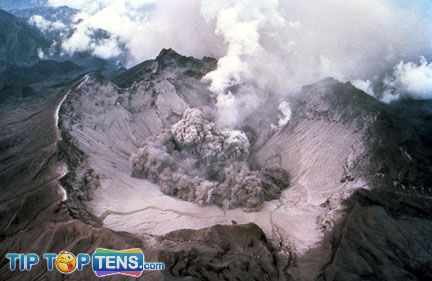 It came out in 1991 killing 800 people and 10,000 homeless. When it came out, it emitted smoke and as over 19 miles high.
9. Nevada del Ruiz, Columbia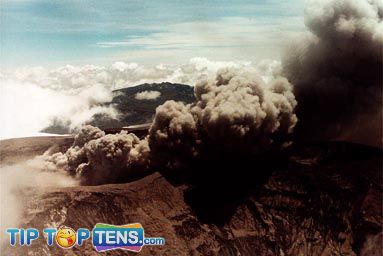 It came out on 13th November, 1985 and caused death of 23,000 people.
8. Mount St. Helens, Washington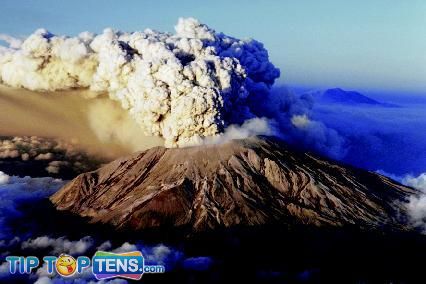 It came out on 18th May, 1980 but it emitted smoke since March, 1980. Almost 80 people died from the eruption.
7. Paricutin, Mexico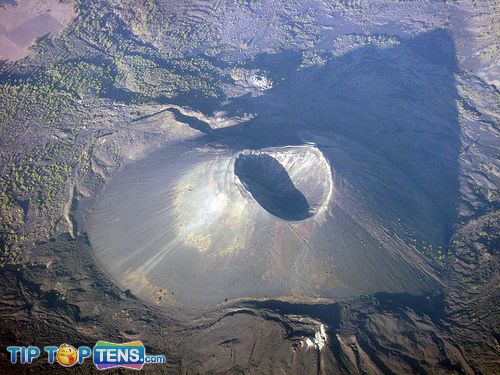 It came out in February, 1943 and made a mountain of 1,200 feet in a year. Only three people died in the whole eruption.
6. Mount Pelee, Martinique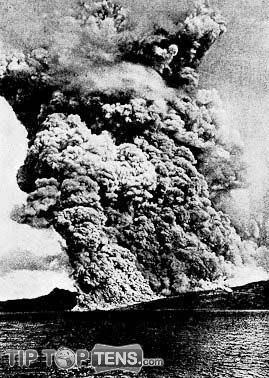 It came out on 8th May, 1902 and caused death of 2900 people and destroyed the land near it. In the whole town only 2 people survived.
5. Mount Krakatau, Indonesia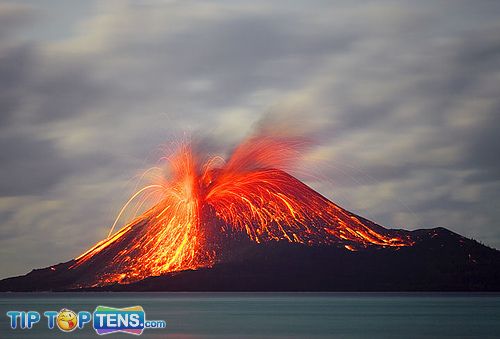 It came out on 27th August, 1883 and was heard over 2000 miles away even in Australia. It killed 36,000 people.
4. Mount Tambora, Indonesia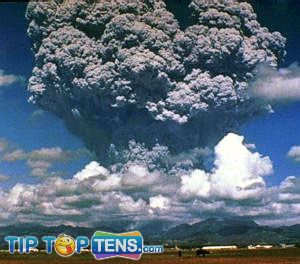 It came out on 10th November, 1815 and killed almost 92,000 people. Due to the agricultural devastation 80,000 of the people killed.
3. Mount Vesuvius, Italy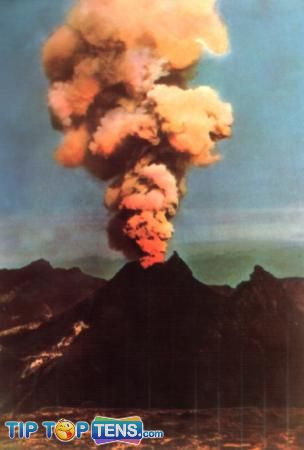 This came out in 79 A.D. and covered the cities of Pompeii and Herculaneum.
2. Mount Etna, Sicily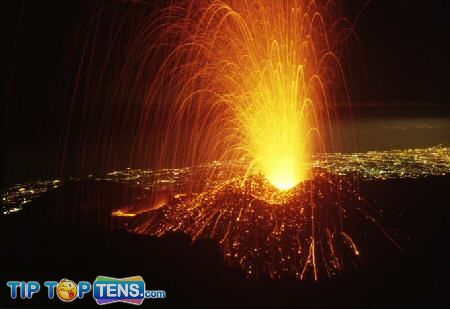 It occurred in December, 1991 and Etna is called the highest active volcano and is after a Greek legend of Hesiod and Pindar.
1. Mount Mazama, Crater Lake, Oregon

It came out in 1902, and the interesting thing about this volcano is that it was 12,000 feet high and when the whole eruption was over, all of it was replaced by a 1900 feet deep crater.
© 2010-2012 The Little Ganesha® All Rights Reserved.
Subscribe in a reader